Click on your website and go into the Carts Guru Settings tab to export your data.
1. On the left-side menu, click on your website's icon and scroll down to Site Settings.
2. In the upper right corner, you will see a button called "Export". Click on it.

3. Click Export and choose the information you want to export.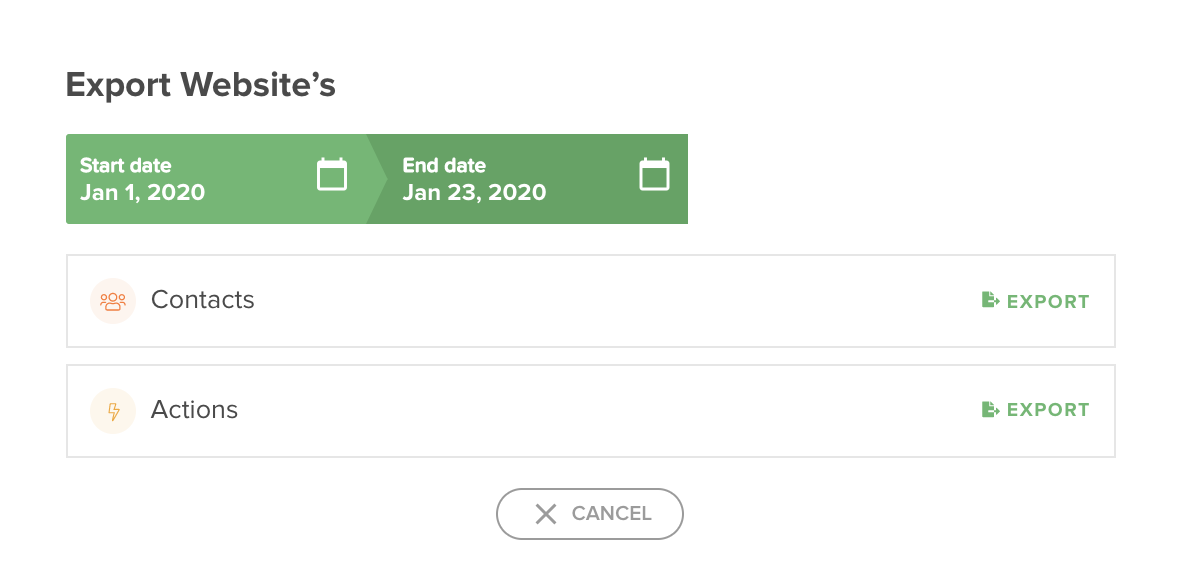 As soon as the export is ready you will receive an email with the CSV file!
The list of exported data you will receive comes as follows:
Contacts
The export is based on the creation date of the contacts. You get the following list of columns on the CSV:
Last name,
First name,
Email,
Phone Number,
Country,
Timezone,
Language,
Number of Visits,
First Visit,
Last Visit,
Email Preference,
SMS Preference,
Last Received Email,
Last Received SMS,
Last Received FBM,
Last Opened Email,
Last Clicked Email,
Last Clicked SMS,
Last Clicked FBM,
Last Received Message,
Last Clicked Message,
Is New Customer,
First Made Purchase,
Last Made Purchase,
Average Time Between Purchase,
Total Number of Refunds,
Money Refunded,
Money Spent,
Average Purchase Amount.
Actions
You get the list of all the messages we sent. Columns are: Name, date, channel.