A widget is a User Interface (UI) element that displays information and that users can interact with. They can also include opt-in forms for people to give consent to further receive communications from you. In order for that to happen, widgets should be engaging and fun, offering visitors the chance to win something in return, like a discount.
Widgets come in many shapes and forms. Designed to capture non-identified leads, they enable you to configure the display frequency and choose which channel you want to collect the information from: text messages, email, and of course, Facebook Messenger.
Carts Guru offers five main widget types that you can choose from:
1. "Add to Cart" Pop-up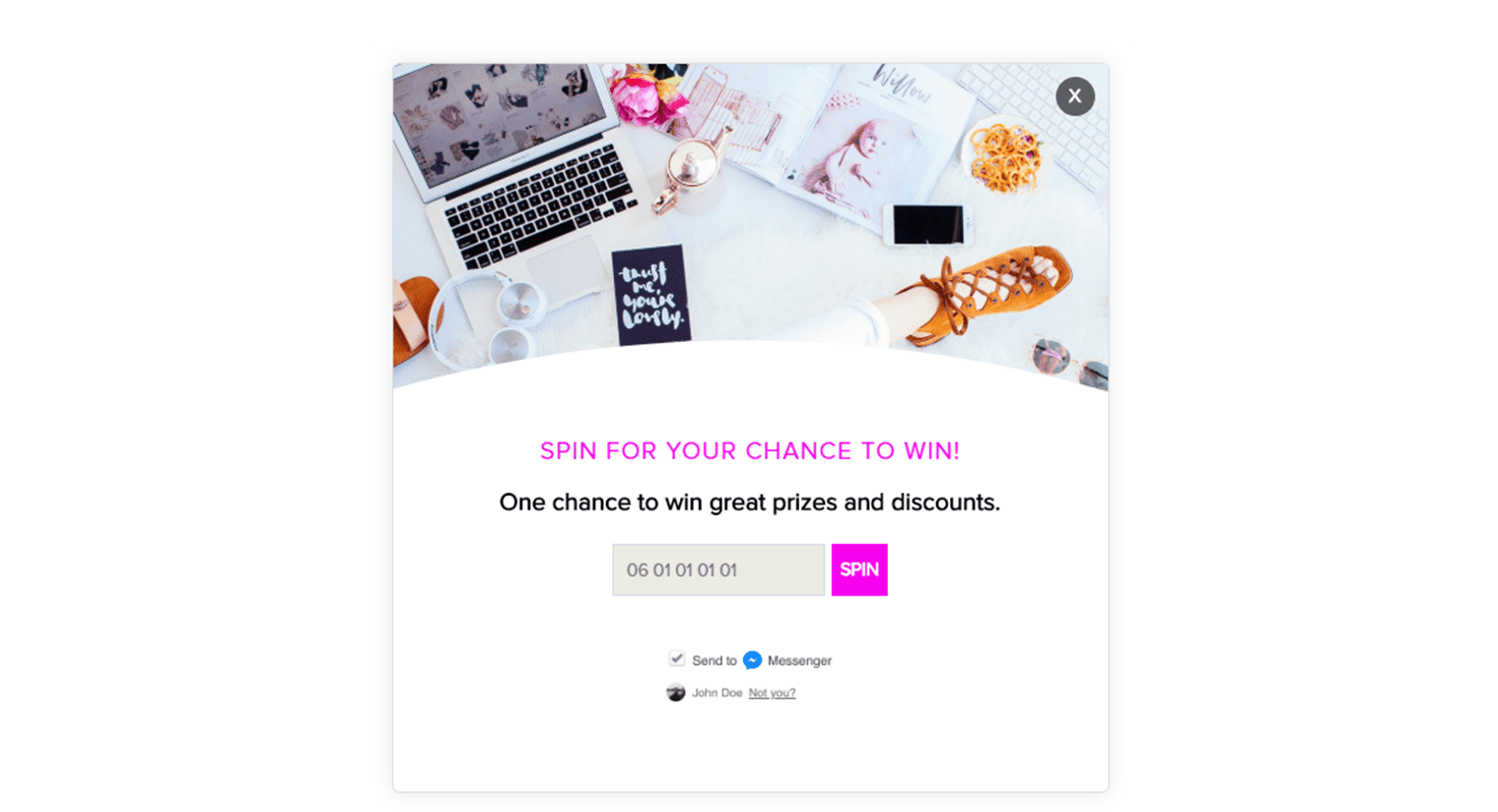 This widget appears when the non-identified visitor adds an item to their cart. It enables you to capture them when the intention of buying is at its highest point: the visitor wants the product to be in the cart. If you use it to offer potential free delivery, you'll increase the likelihood of a conversion.
2. Exit Pop-up
The exit pop-up is one of the most popular widgets. It appears when a visitor is about to leave your website, e.g when they hover their mouse over the exit button. You can retain the customer by proposing a special discount so they'll reconsider the purchase and continue browsing your website.
3. Wheel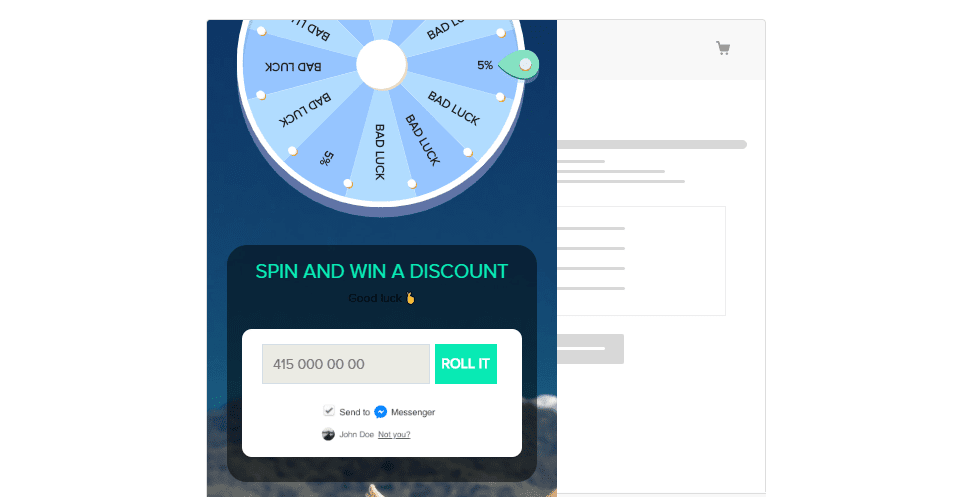 This is probably the most playful widget of them all! The wheel creates the biggest incentive for visitors. They can participate in a lottery and potentially win a big fat discount. When someone browses through your website, a small wheel appears on either side of the page and becomes bigger as the visitor approaches it. And so, the fun begins.
Please consider that this type of widget is disruptive in the buyer's journey and not appropriate for all eCommerce industries. The wheel works great in the dropshipping industry or with low-value products, like clothing or jewelry. For high-value products, like furniture or auto, we recommend using another widget.
4. Flyout
This widget is special due to its discretion. People love it as it can be open or closed by default upon a visitor entering the website. You can choose to display it either in the bottom left or bottom right corners of your page. Use it to offer a special discount when the visitor is close to purchasing or when they cancel a purchase.
5. "Add to cart" Embedded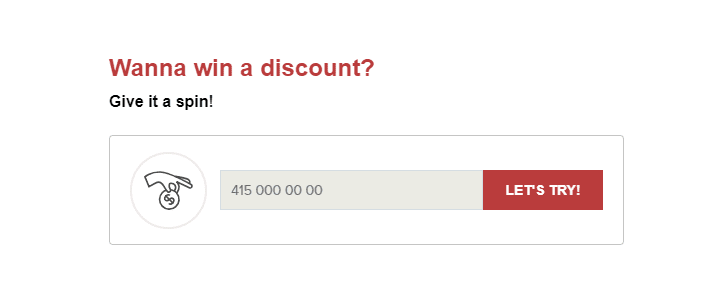 Another favorite widget, the add to cart embedded is included in each product page and placed below the "add to cart" button. This widget doesn't interrupt the buyer's journey as it doesn't pop up like all the others. Whether or not a visitor wants to opt-in is completely up to them. Not only is it non-disruptive, but it also works for a variety of use cases, from abandoned cart to exit intent.