Your workflow begins with just a starting block. The workflow has a built-in delay of 30 mins before you start an action. This means that the time, list, or action trigger you set in your campaign has just occurred and 30 minutes after your workflow actions commence.
1. Click 'start' and you will see the options for the first step in your workflow. These options are: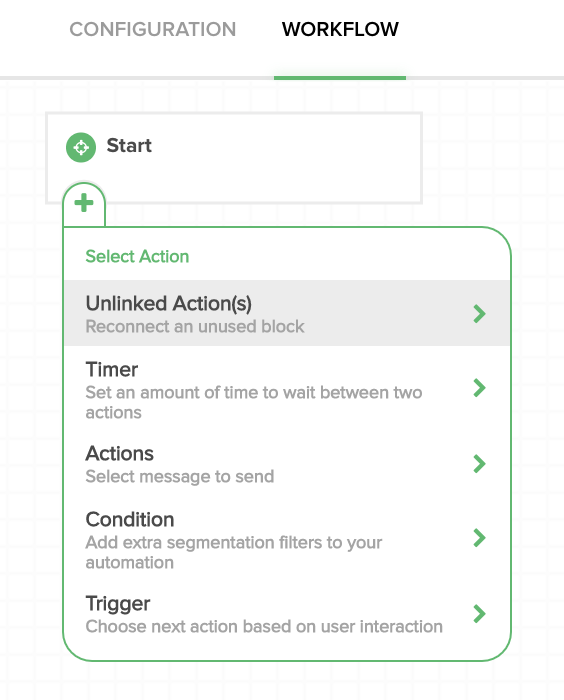 2. After selecting your option, a branch will appear in the workflow. If you want to remove this branch, hover your mouse over it and click X.
3. You will notice that while the branch is gone, the module block is still there. 
4. If you want to reconnect the block, click on Unliked Actions and select which block you'd like to reintroduce into the workflow.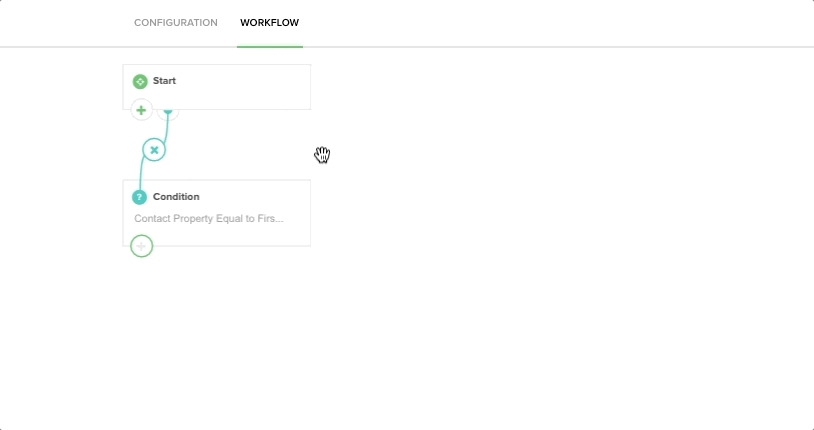 5. Alternatively, you can click on the module and delete it.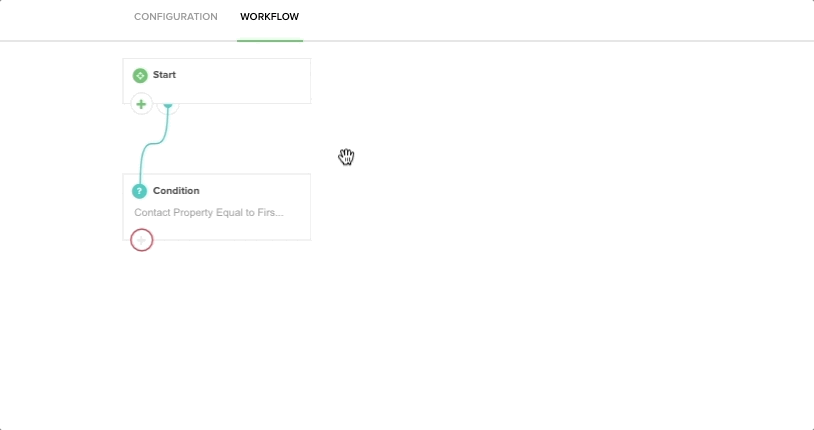 If you want to read more about workflows, check out this article.
 To find out more about triggers and conditions, read this article.
 For more info on our workflow logic and its structure, see this article.