If you are using Prestashop as a CMS, the first step is to activate the Carts Guru plugin in your Prestashop back office.
This is done in the "Modules and Service" tab of your back-office menu:
Note: your back-office interface might be different from the one shown in the following images depending on the Prestashop version you are using.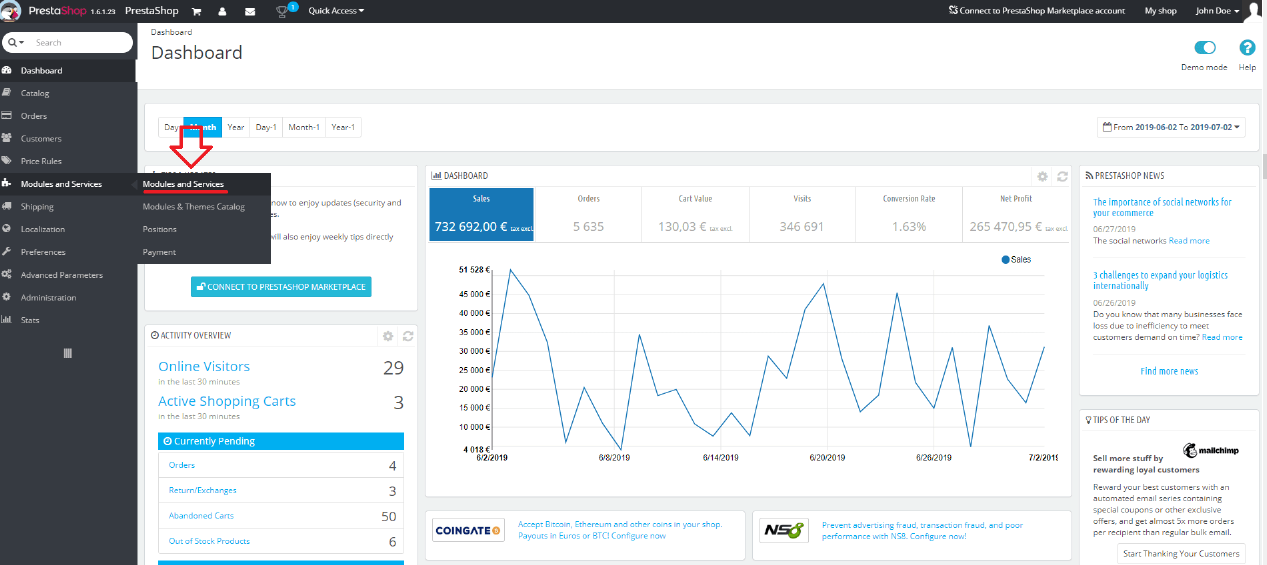 Once you are in this section, you need to find and install the module. Be careful that the version is 2.0 and the logo is green, otherwise it means that the volume isn't loading successfully.
When the module is installed, you need to insert the configuration parameters (site_id and auth_token).
You can find those parameters in the Site setting --> Integration section of the platform.
Depending on which version of Prestashop you're using, the order of these integration keys may be inverted. Pay special attention to this when you fill in the siteID and Auth token.
If you copy/paste this information in, make sure you don't accidentally include any extra spaces.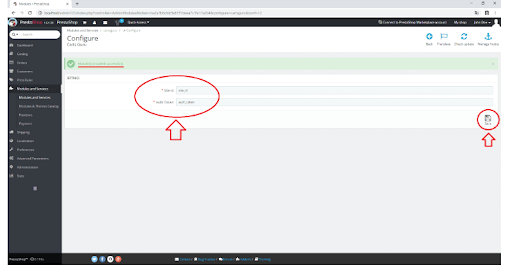 When the module is installed, you can try to access it again in "Module and Services". Check that the install button now contains the label "Configuration", instead of "Install".