The section "recommended products" is a dynamic product recommendation that is dragged-and-dropped onto an email template.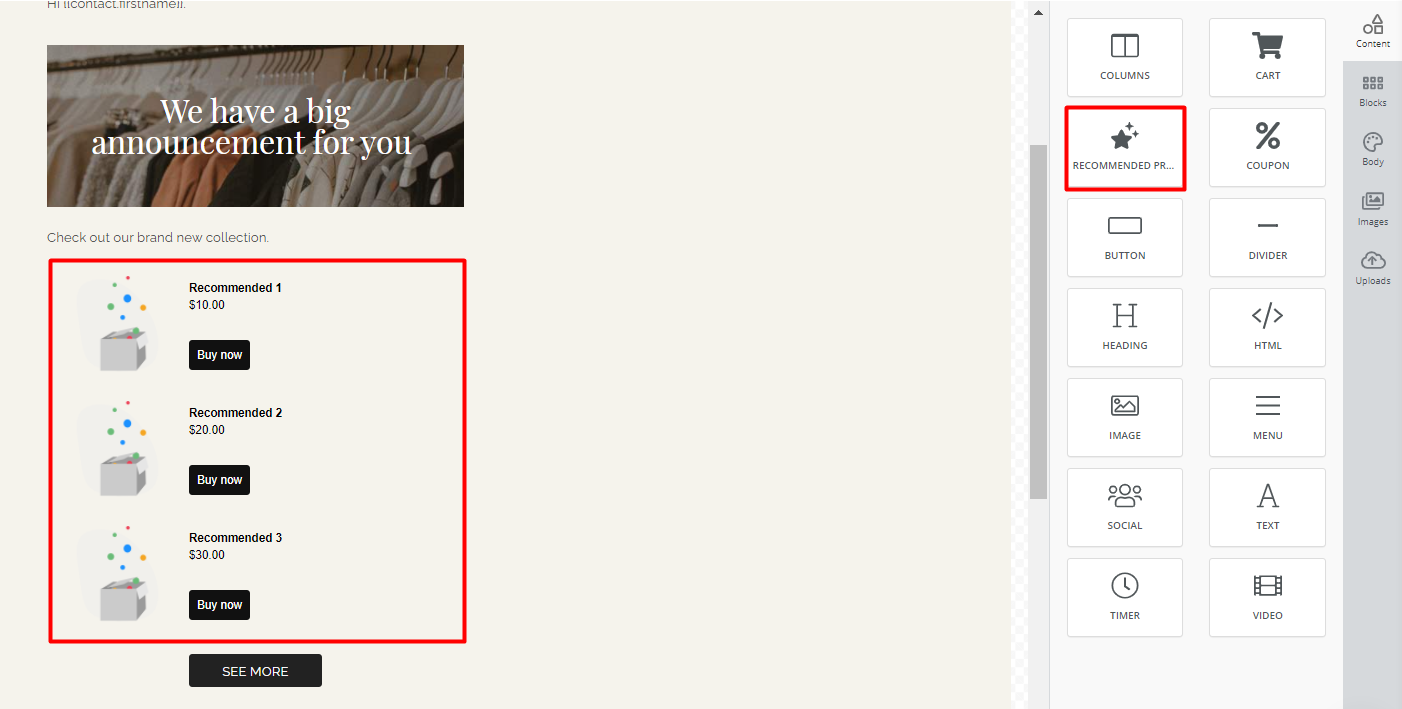 The products shown to your customers are selected in the following ways:
Scenario #1: A cart has been created by the customer.
We find items from orders in the last 30 days that have similar properties and are in the same categories as the items in the cart.
Scenario #2: The customer has never created a cart on the website.
We automatically select the best selling items on the website (from the last 30 days).
You also have the option to include non-dynamic (static) product recommendations on an email template: just use the section called "Image & Text".