E-merchants can easily connect numerous Shopify stores into one Carts Guru account. To install Carts Guru from your Shopify account just follow these steps:
1. Log into your Shopify platform
2. Click 'apps' then 'Visit the Shopify app store'
3. Type Carts Guru into the search bar
4. After the search results pile up on your screen, click on the Carts Guru app, which should be the first one to show up.
5. You will land Carts Guru's app page. From here, just click on the "Add app" button.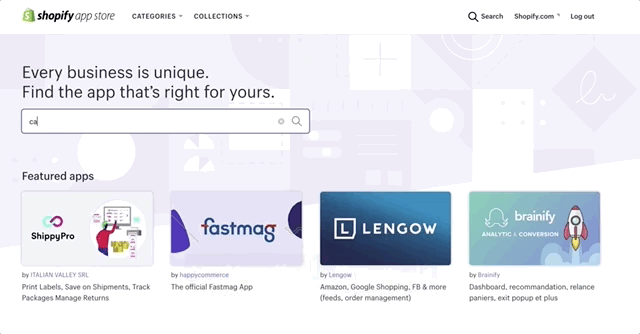 6. After, you will be taken to a screen where you will see all the permissions Carts Guru requires to run properly.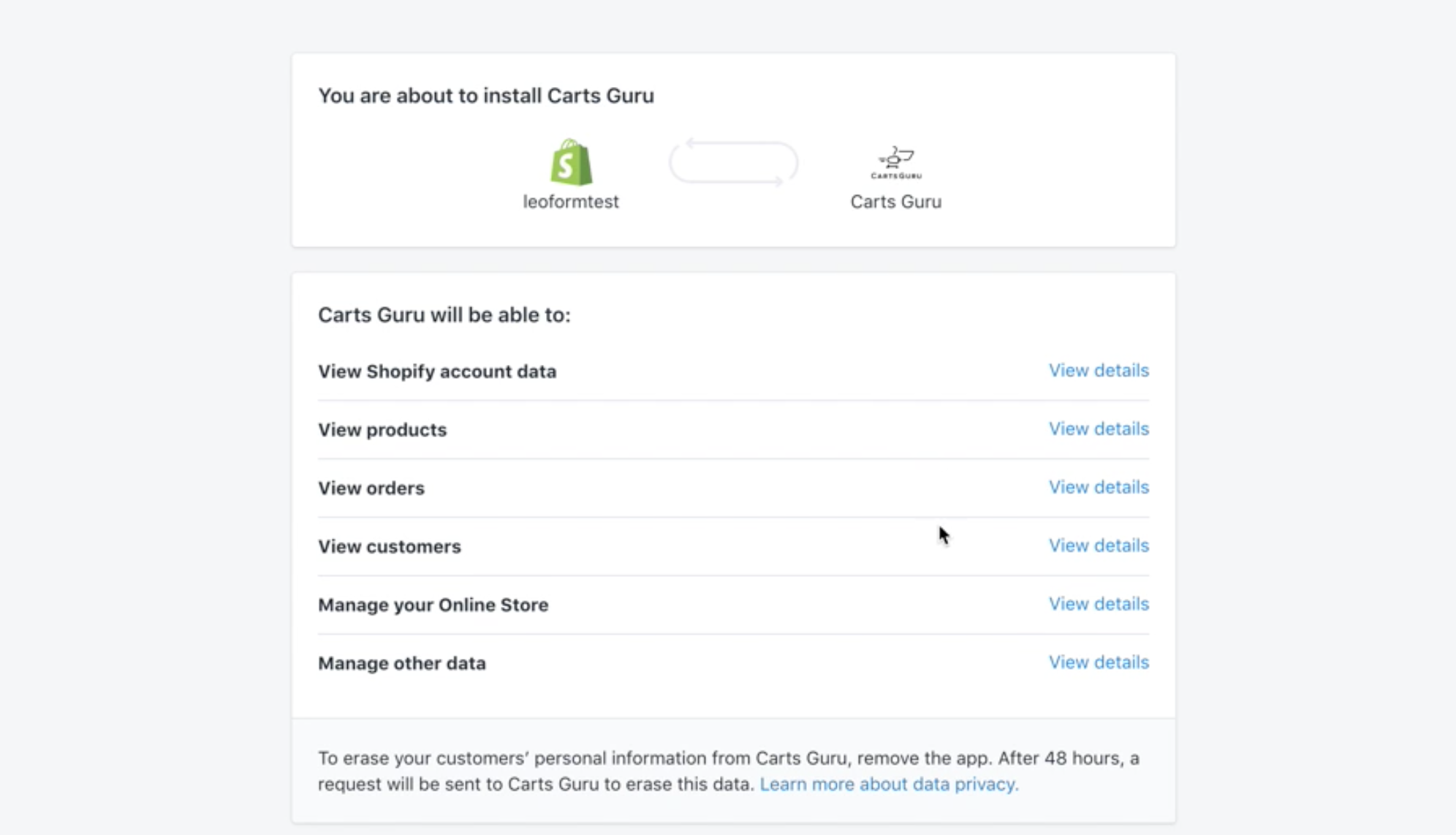 7. Read through them and click "Install App" in the bottom left corner.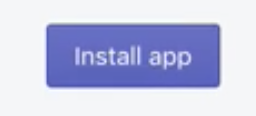 8. And that's it! You've successfully installed Carts Guru and are ready to automate your marketing. Don't worry if you don't see any data on your e-commerce marketing dashboard - it's because you haven't started any campaigns yet.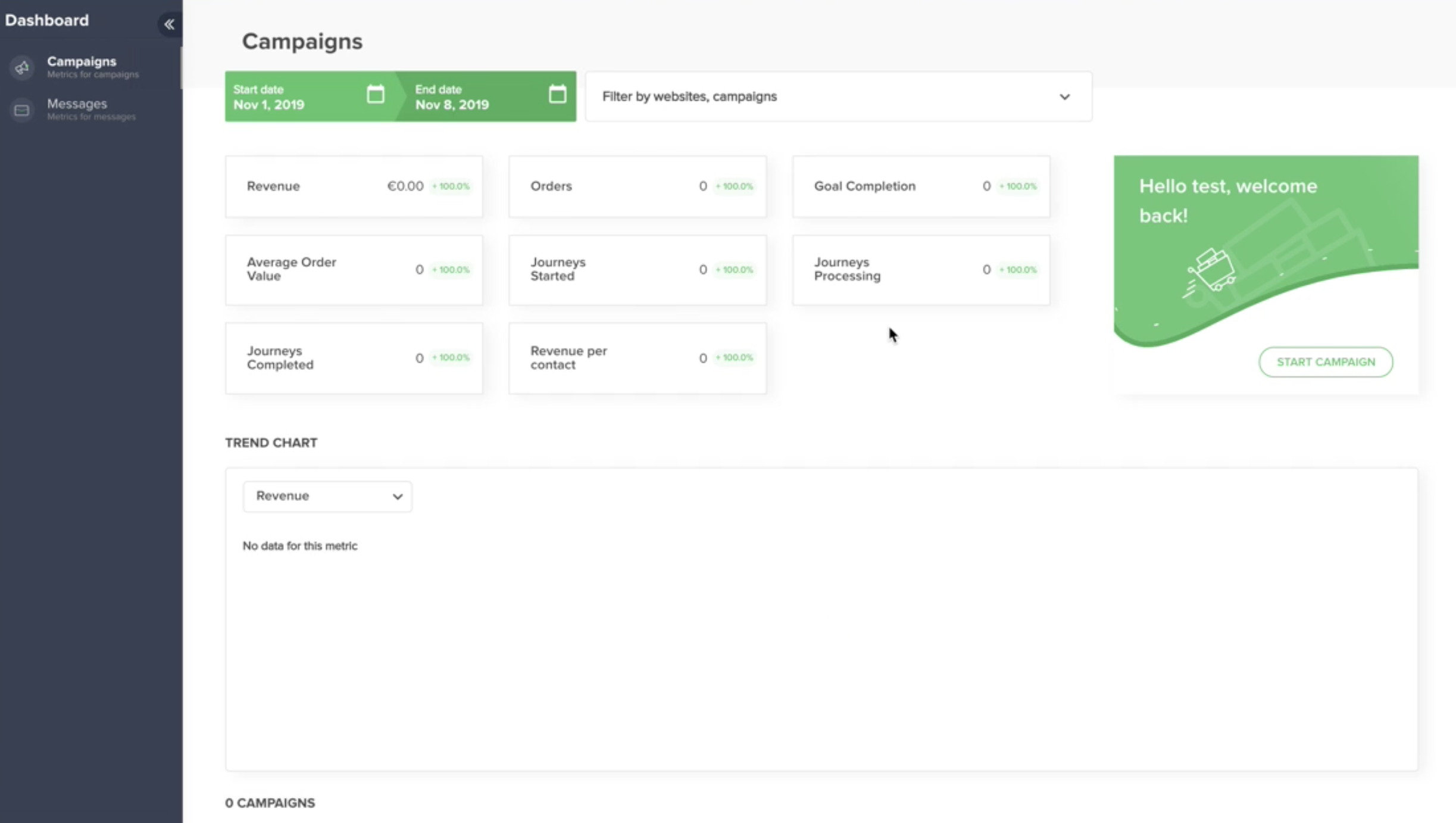 For more information on how to get started with Carts Guru, visit this article.