Let's walk together through the steps you need to get started with Carts Guru.
1. Integration
Integrate with your current e-commerce platform to leverage the full potential of Carts Guru. Your integrations will help pull in data from other sources that you can use to better target your marketing.
Reach out to our Customer Support team for any questions on integration.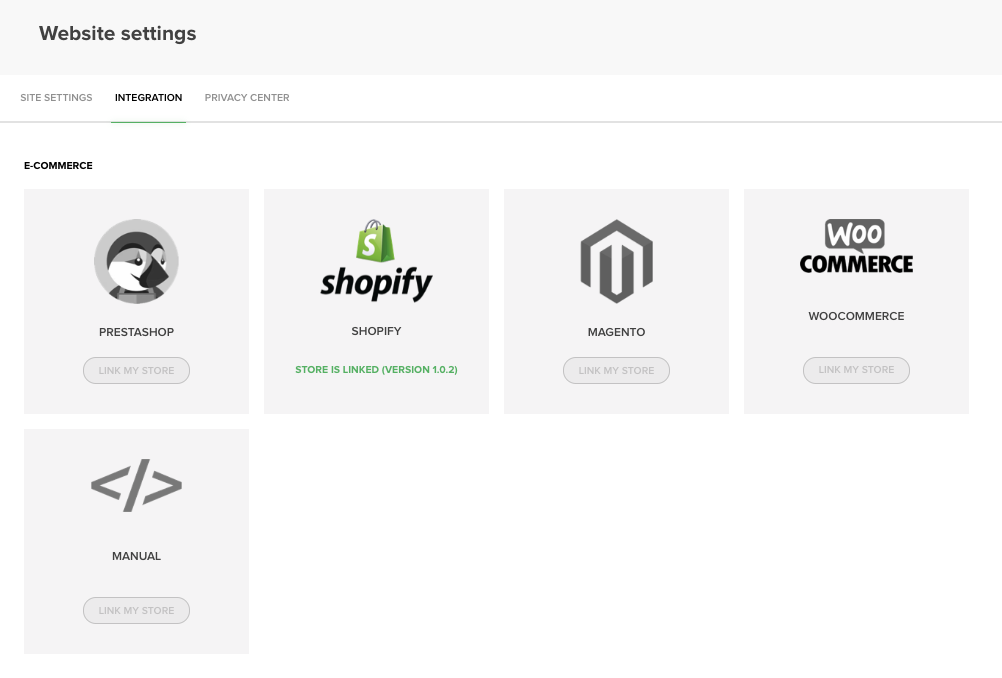 ---
2. Importing Contacts
Whether you're migrating from another email service provider or you prepared a list of your database, you'll need to import your contacts into Carts Guru.
A. CSV Import
Before you import your contacts, make sure they abide by Carts Guru's Terms of Service and that the people opted-in to receive marketing communications from you. Head to the compliance guidelines if you're unsure whether your contacts are compliant.
Make sure that your CSV file is formatted correctly before uploading it into Carts Guru.
Then, in the Contacts tab, click "Import".
For more information, read our dedicated post about importing contacts.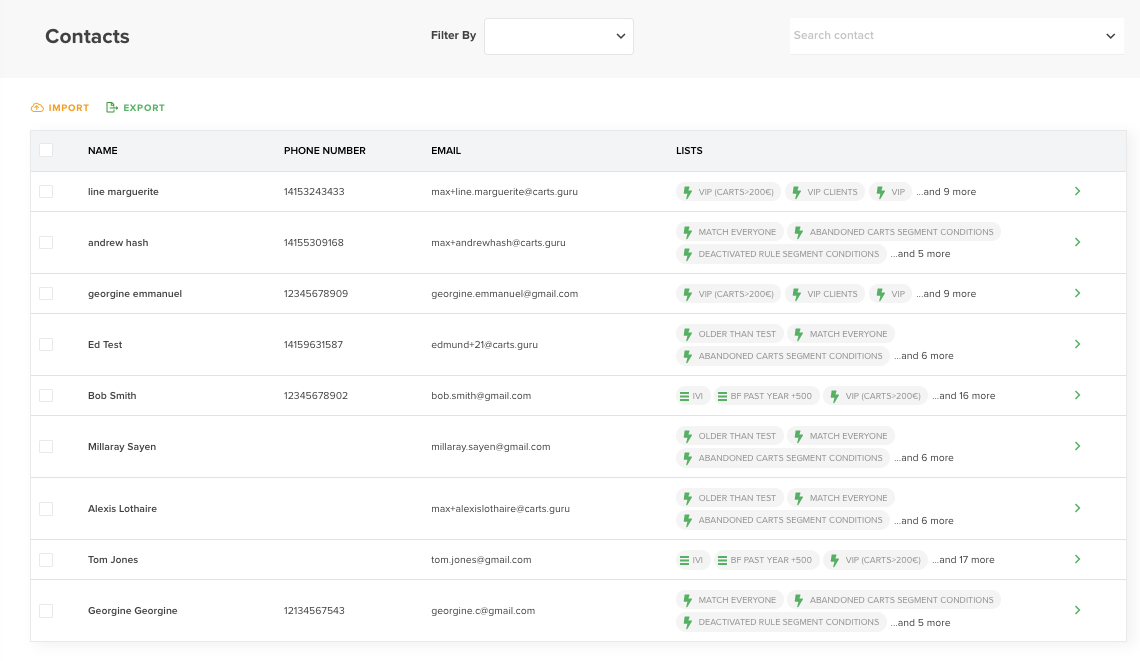 B. Synching contacts with your CMS (Shopify, Prestashop, Magento, etc)
1. Shopify
You can import your data in just 2 clicks! Select a date, and then we will import all contacts and their orders created from this date onwards. This happens so we can populate all the contact activities.
You can do this by looking for the button in one of the following 3 locations:


Site Settings -> Integration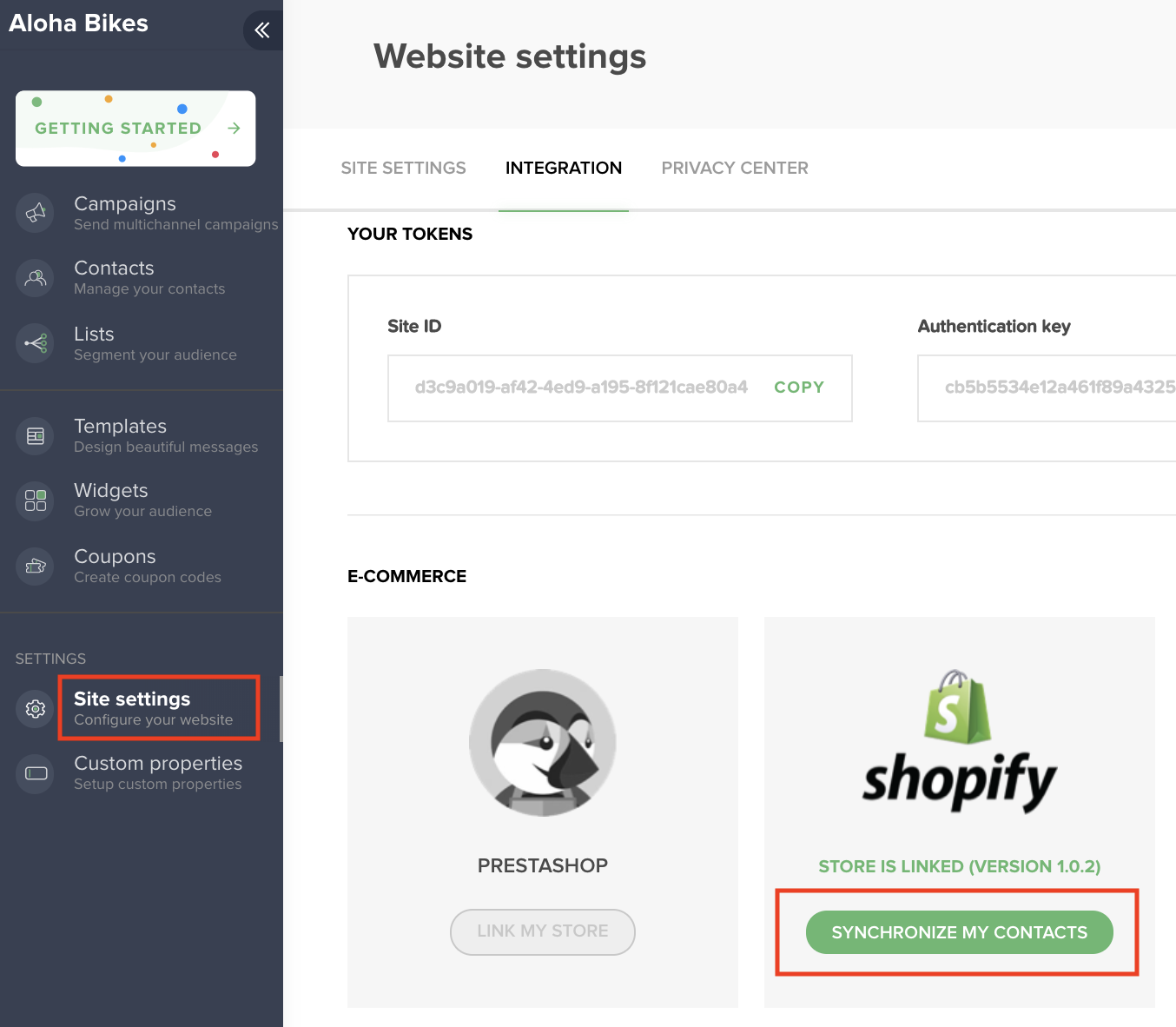 ---
3. Create Lists
Market segmentation is the research that determines how your company divides its customers into smaller groups based on characteristics such as: total amount spent, last visit, and average session duration. These segments can later be used to optimize marketing messaging and campaigns to different customers.
Basically, market segmentation is the practice of dividing your target market into approachable groups. You create subsets of a market based on demographics, needs, priorities, common interests, and other behavioral criteria used to better understand the target audience.
Leverage the understanding of your market segment's product, sales, and marketing strategies. Use segmentation in your marketing communications and you can only expect better response rates and ROI.
What's the difference between Dynamic and Static lists?
A Dynamic List is constantly updated depending on whether specific criteria are met, such as a contact property or a user action. Whenever a record meets these criteria, they will be added to the list. Alternatively, if they don't meet the criteria anymore, they will be removed. This is why dynamic lists are, well… dynamic. What's best, everything happens automatically.

A Static List consists of members who are added manually or through an import. The list members will not change unless you manually add or remove them.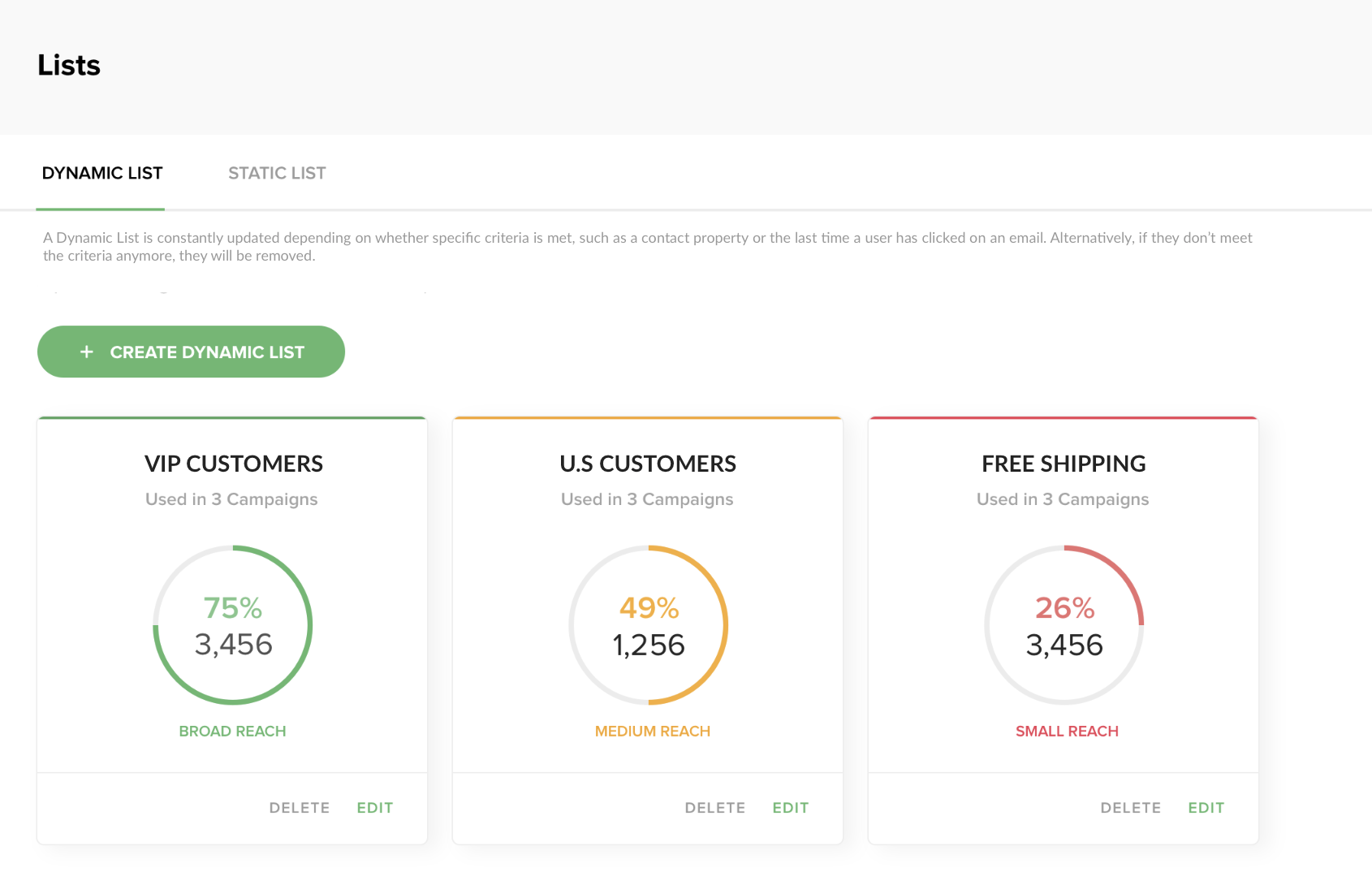 Once your account is set up, you can start building your first Carts Guru campaign!