Sending an SMS is a great way to reach out to customers in an informal way, reminding them of purchases they didn't complete or alerting them to new deals and sales: 98% of SMS are read within the first 3 minutes! If you want to create an SMS campaign the first step is to design an SMS template.
To create your SMS template, head to the sidebar in your Carts Guru app and click 'templates' -> 'add template' -> 'SMS'. Now give your template a name and select the base template that is most relevant to the campaign you're creating.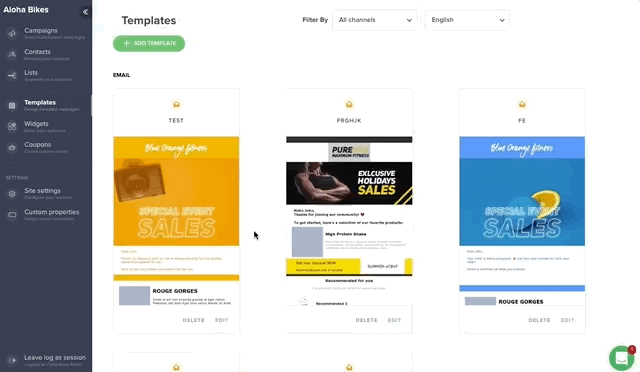 Once you've clicked 'create' you will be taken to a draft template with two sections, 'settings' and 'content'. Under 'settings' you will see your template name and will be able to add a UTM campaign or URL parameters if needed.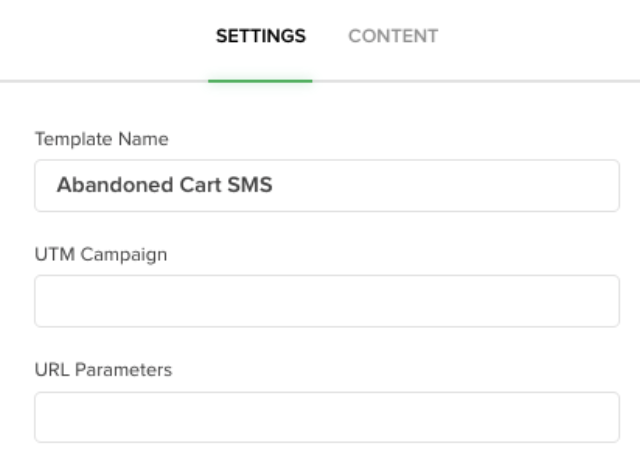 Switch from 'settings' to 'content' and select the language of your template. This can be either English (which is the default), French or Spanish. After selecting your language you can now fill in the content you would like displayed in your text message! Take note that the maximum amount of characters you can use per SMS is 160. If you exceed the 160 characters, your SMS cost will be accordingly to the number of SMS pages contained in your SMS.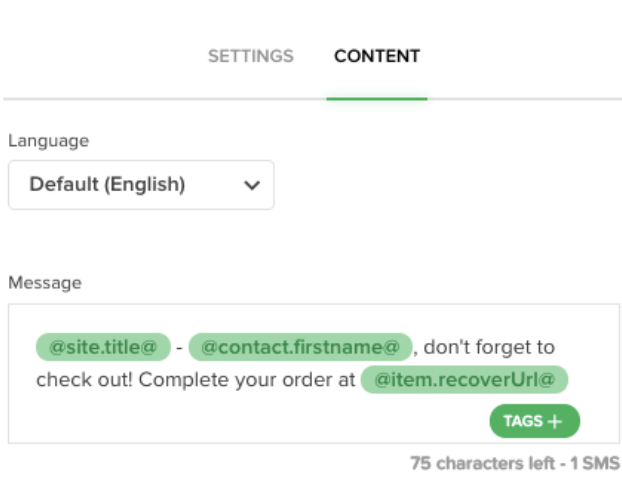 Within the content section, you can also add 'tags'. There are many tags you can include, things like the contact's name, a specific product, or the link to an abandoned cart. If you are offering a discount in your cart retargeting campaign, you should use the discount tag embedded that allows you to embed the coupon to the link. This way the client will found the coupon directly applied to the cart in the checkout page.
Once you have finished your content your SMS is ready! Just click 'save and exit' and your template is ready to insert into a campaign!
Be careful that in order to send SMS, you need to have or add SMS credit to your account.
If you are gonna send SMS to US customers, you should also have a look at this article to be aware of the regulation applying. In fact, according to TPCA, you need to obtain the opt-in from your client to be able to send them SMS.