Click on your website and go into the Carts Guru Settings tab to export your data.
1. On the left-side menu, click on your website's icon and scroll down to Site Settings.
2. In the upper right corner, you will see a button called "Export". Click on it.

3. Click Export and choose the information you want to export.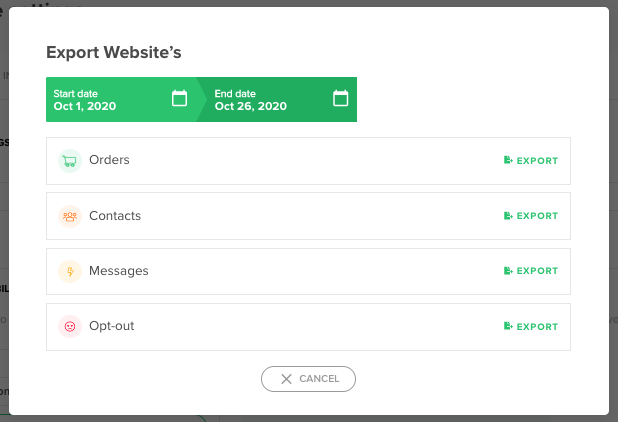 As soon as the export is ready you will receive an email with the CSV file.