So, you've inserted a message into your workflow, what next? Through time delays, conditions and triggers you'll be able to decide upon the ideal next action to send depending on how your first message performed.
First, select what your next steps are if the message was a success or a failure, or if you'd like to continue with your workflow in a certain way regardless.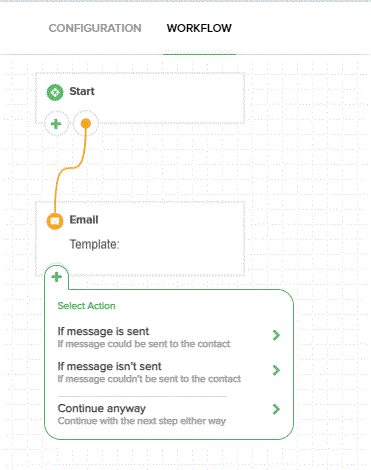 Next, you can choose if you want to insert a 'condition', use a 'trigger', or input a delay with the 'time delay' function.
Using a 'time delay' helps you avoid sending too many messages at once. Delay the sending of your message by minutes, hours or days to give your customers time to consider your most recent message before sending another one. We suggest using the 'time delay' tool after any message that was successfully sent to ensure that you don't bombard your customers with too much information at once.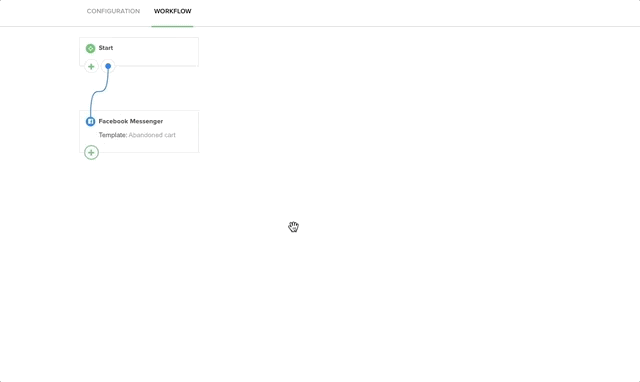 There are numerous 'conditions' you can input into your workflow. You can create conditions around the 'contact', such as their name, country, language or average purchase amount. You can also create conditions around the specific cart, such as the total ATI, the currency or the item's ID. Finally, you can also create conditions around the properties of the order. These are similar to the cart properties, but also include things like payment method, order status, and whether the order has been given free shipping or discount code.
A great time to insert a 'condition' would be if you are creating an abandoned cart campaign and want to further segment your audience based on people who have purchased from the women's category. To do this, you would click conditions, then select the cart property 'Item category => contains => women's'. You can then create different branches within the workflow for customers who purchased different products so that each customer receives tailored content.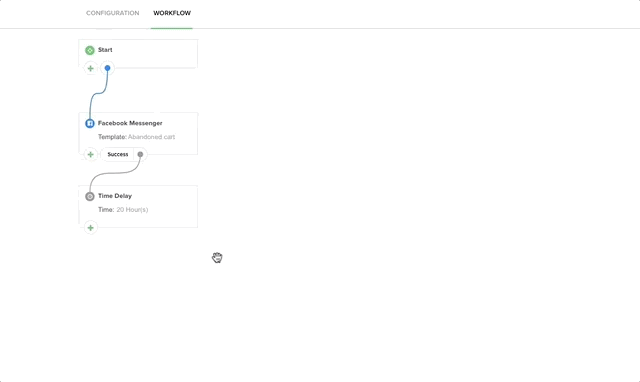 'Triggers' enable you to divide your audience based on their level of engagement with your previous message. This is a very useful feature, as you would want to send a different follow-up message to a customer who opened and read your past email compared to someone who ignored it.
Your options within 'triggers' are:
Last action = opened
Last action = clicked
Last action = unsubscribed
And the amount of time since the message was opened/ clicked/ unsubscribed.
Once you've created your 'trigger' you are able to divide your workflow between members of your audience for whom the trigger was 'true' or 'false'.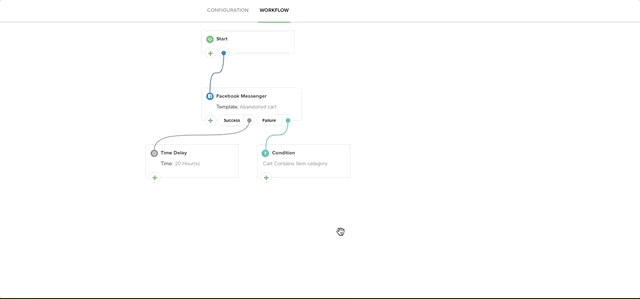 A good time to use a trigger would be when sending an email about a seasonal sale. Using a trigger you can give the customer 1 day to open the email and consider making a purchase. After 1 day you send customers who clicked on the email a reminder that the sale is ending soon while sending an SMS about the sale to alert customers who never opened the email (found by clicking 'false' to the trigger).